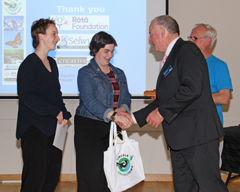 Record Entry into Selwyn Environmental Film Competition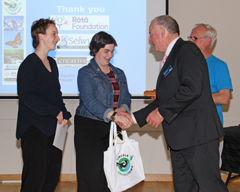 Nineteen films were submitted for this year's Environmental Film Competition run by Lincoln Envirotown Trust. This marked a substantial increase over previous years and it is to be hoped that it is indicative of people's concerns about our environment, a willingness to articulate these, and to suggest actions.
A particularly pleasing feature of entries this year was that there were no less than 5 independent entries by adult producers alongside the assorted school age group and individual entries. As the Acting Mayor of Selwyn Councillor John Morten pointed out at the Awards Evening, the number of varied entries greatly enhanced the contest but left the judges with a very difficult task indeed.