Professor Ian Shaw
DSc, PhD, FRSC, CChem, FRCPath
Ian Shaw graduated from the University of Bath (UK) in 1978 with BSc (1st Class Honours) in Biochemistry, then graduated with PhD (Biochemistry/Toxicology) from the University of Birmingham in 1981.  He was appointed the first UK Lecturer in Toxicology at University College London in 1981.  He moved to Boehringer Ingelheim as Senior Clinical Scientist in 1986, and from there to the UK Ministry of Agriculture Fisheries and Food as head of the Toxicology Section at the Central Veterinary Laboratory.   In 1992 he was appointed Professor of Toxicology at the University of Central Lancashire (UCLan) where he created and headed their Centre for Toxicology.  During his time at UCLan he was appointed chair of the UK government's Pesticide Residues Committee and a member of the Advisory Committee on Pesticides.  He left the UK in 2000 to take up the post of Food Safety Programme Leader at the Institute of Environmental Science & Research (ESR) in NZ.  In 2004 he was appointed Pro Vice-Chancellor (Science) at the University of Canterbury, and in 2009 he was appointed to the chair in toxicology in the then Department of Chemistry (now School of Physical & Chemical Sciences).  He is a Fellow of the Royal College of Pathologists (Toxicology), Fellow of the Royal Society of Chemistry and a Chartered Chemist.  In 2009 he was awarded the NZ Association of Scientist's Science Communicator of the Year, and in 2019 he was granted a DSc for his work in toxicology, food safety and science communication by the University of Bath.  He has written 120 scientific papers, published 3 books, edited one book, and is a regular media contributor on issues of toxicology. 
---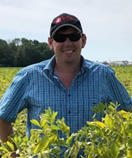 Hamish Marr
Hamish is a fifth generation mixed arable farmer from Methven and a Nuffield Scholar this year. Together with his parents, brother Stuart and their families they operate a five hundred hectare arable property with an emphasis on seed production and processing. As is the case on most arable farms, the exact crop mix is constantly changing but revolves generally around grass seeds, cereals, clovers, process peas, some vegetable seed and pasture.
Hamish's Nuffield studies are around New Zealand's farming systems and how they will have to evolve to cope in an environment with an ever decreasing amount of agrochemicals.
---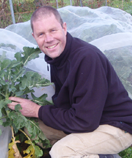 Charles 'Merf' Merfield
HND Comm. Hort., M.Appl.Sci. Hons, PhD, MRSNZ.
Merf is the Head of the BHU Future Farming Centre, which is dedicated to the science and extension of permanent and whole-system agricultures and horticultures, such as organic agriculture, agroecology, and regenerative agriculture. He has over thirty years experience, both as a grower, having managed organic vegetable farms in both his native UK and adopted New Zealand, and as a scientist finding practical and effective physical, biological and ecological solutions to agricultural challenges.
His speciality is being a generalist, covering all aspects of production from soils upwards, but he has a particular focus on non-chemical weed management and is a world expert in the highly esoteric field of thermal weeding. He continues to work with and for farmers and growers through consulting and helping farmer groups, where he often acts as a bridge between the real world of farming and slightly surreal world of research helping farmers and scientists talk with, rather than past, each other.
He is also interested in the bigger picture of agriculture, from its origins 10,000 years ago, through the third agricultural revolution that created intensive agriculture and the advent of the pesticides, to what a truly permanant agriculture looks like, one that can persist for millennia without any degradation of the natural systems on which all human activity utterly depends. 
---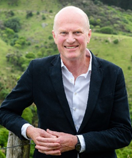 Mark Ross
Mark Ross is the Chief Executive of Agcarm, which is the industry association representing NZ's animal medicine and crop protection sectors. Agcarm's aspiration for New Zealand is to produce healthy and safe food. Mark has over 30 years' experience in the wider agricultural sector, from working on farms, orchards and in field research, through to senior management positions at Federated Farmers and the Ministry for Primary Industries. Mark holds Board positions on the rural stewardship programme Agrecovery, along with Growsafe, and is the government appointed Chair for the Steering Committee that is currently reviewing the NZS 8409 (Management of Agrichemicals) standard.