The Selwyn Responsible Business Network was set up to help Selwyn businesses and organisations become more socially and environmentally responsible. 2020 has presented unique and unforeseen challenges for many of us—what a start to the decade! In the wake of COVID19 we want to support local businesses in their recovery and adaptation using the following principles:

Regenerating ecosystems
We value restoring the living world. Earth's ecosystems are in decline or collapse. Any act that protects and supports biodiversity (in our gardens, farms, and wild places) supports the life-giving capacity of the biosphere.

Supportive communities
We all benefit from an inclusive, supportive community. Whether it's a book club at your local cafe, football at the domain, or a planting day; we value initiatives that improve mental health and wellbeing. We're stronger together.

Sustainable economie$
Sustainable economies adhere to limits of our natural world. They create living wages, job stability, and resilient, flexible enterprises. We value economic activity that limits material waste while promoting social wellbeing.
Our aim is to help businesses shift their practices towards an intersection of these values. It's no small task, but it's important. We'll provide practical advice and resources to help Selwyn businesses become more responsible and resilient, connecting organisations and businesses together to solve problems and share ideas.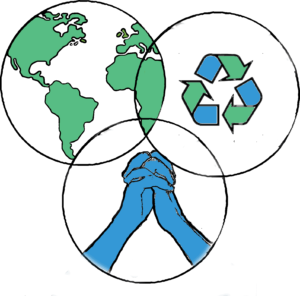 The Awards scheme was introduced in 2008 to encourage and support local businesses to become more environmentally sustainable. Starting in Lincoln they are now Selwyn wide run in alternate years.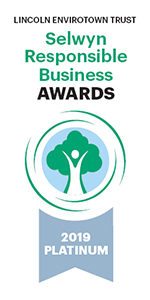 As businesses are all different, the rating is worked out as the percentage of possible actions that the business could undertake. Businesses are awarded a Bronze, Silver, Gold, Platinum or Diamond certificate if they meet certain criteria.
The Process is undertaken as follows; a Responsible Business Assessor contacts a business, and explains the survey process. The business's sustainable practices are discussed and assessed.  A feedback letter is sent to the business, with the main positives listed together with 3 suggestions for further improvement. Help is provided for improvement where possible.  Businesses achieving a bronze award and above are invited to the awards ceremony, an enjoyable and informative occasion that celebrates the excellent sustainable and community initiatives that are being undertaken by the businesses of Selwyn.
We publicise and promote local businesses for their sustainable practices and encourage people to support their local business community. We also hope the businesses will save money through good practice.
Click to find out more or to register your interest in joining the awards and network.
Businesses report the following benefits from participation:
• Recognition for current workplace practices.
• Connecting with people and resources that can help improve on current practices.
• Raise awareness of cost-effective workplace practices that help the planet and your profits at the same time.
• Free advertising of the business through the awards in local print and online media.
• Providing feedback to the Selwyn District Council on their waste management/recycling strategies.
• Seeing how their business compares to other businesses across the Selwyn area in terms of environmental footprint.
We'd love to hear from you.
To get in touch contact Siana Fitzjohn at rbacoordinator@gmail.com
Sign up to the Responsible Business Network
Join the Responsible Business Network Facebook group
Our next event is: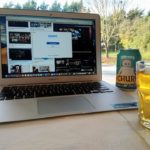 Beers and Banter! Online at 8pm Thursday 25 June.  Join us for a casual chat with a beer (or tea) from your living room. We'll put some names to faces, hear about how we each found lockdown, and share some ideas about next steps. We'd love to see you!
To find out more see our Facebook Event or send me an email – Siana Fitzjohn at rbacoordinator@gmail.com