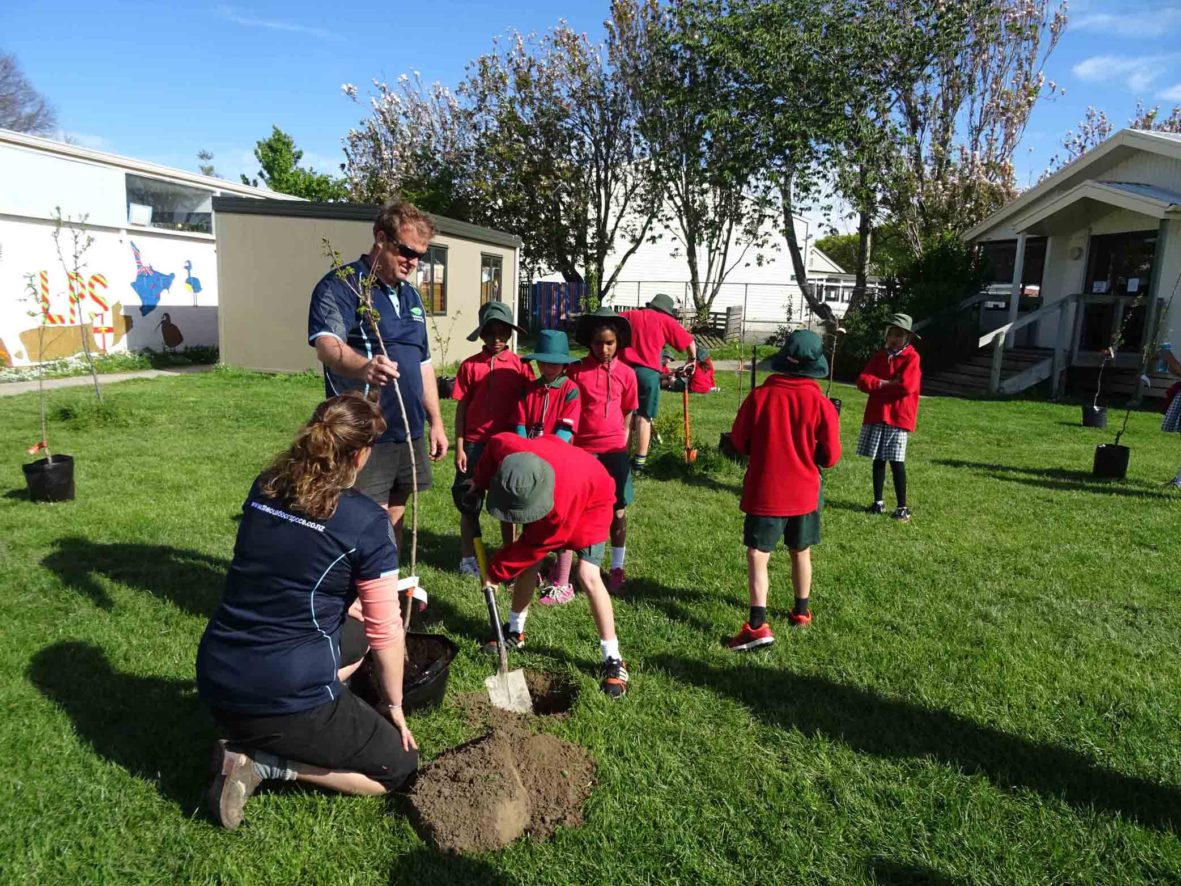 In 2014 Alan Peacock the owner of Independent Signs Ltd discussed Community Service and possible initiatives with a Lincoln Envirotown Responsible Business Assessor. This discussion ended with every Primary School in Selwyn being offered 10 fruit trees or bushes each year for five years.
Every Primary School in Selwyn
Since 2015 around 700 fruit trees have been planted in school grounds
School students gave input into which trees should be ordered and where they should be planted.
A consortium of Rolleston Izone businesses support the scheme which is managed by Lincoln Envirotown.
The project is being replicated in other Districts.